People at the grocery store don't recognize me. No one points at me when I walk down the street. When I introduce myself at a party, ears don't perk up. I guess that's life as a Web celebrity. Recently, I was lounging in my expensive, new bathrobe, watching workers install another bunk on my bed when I realized: There is room for more people like me. Even the least popular show on network television has more viewers than the most popular page on the Web. The Web community is small. It's easy to become notorious or famous on the Web. Anyone can be a celebrity in the virtual world.
---
10 STEPS TO BECOMING A WEB CELEBRITY
---

1. DEVELOP A PERSONALITY OUTSIDE THE WEB.
For example, this guy doesn't qualify. (http://www.usl.edu/Departments /CACS/ Staff/landry.html)
2. BE CREATIVE, ORIGINAL AND OWN A COMPUTER.
Although, it only really matters if you own a computer.
3. THINK UP A NAME FOR YOURSELF.
I chose Mirsky. You might want to choose something else. Some suggestions: Bronsky, Ballsky, Flopsky or Tursky.
4. REALIZE YOU DON'T NEED TO BE A REAL PERSON. Photo of Martha Breckenridge, 57, the woman behind "Mirsky"
5. CREATE YOUR OWN PAGE.
It doesn't need to be special or interesting. For example, you might want to create a page about lozenges. Show different kinds of lozenges. Time how long they last and describe which ones taste best. Maybe explain "menthol." Do it soon, though -- do you have any idea how many people will read this column?

6. GET AS MANY LINKS TO YOUR SITE AS YOU CAN.
It's expensive, but you might want to give away a car. A few months ago, I entered an online contest and won a nice, insulated cup. If you can't give away any merchandise, offer sex. Promote it by saying your page has "more nudity than humanly possible." That should get people to look at it.
7. GARNER AS MANY WEB AWARDS AS POSSIBLE.
Here are some of them: Funky Site of the Day http://www.realitycom.com/cybstars/index.html; Fred's Web Hotspots, http://www.winmag.com/flanga/hotspots.htm; Mexico Cool Site of the Day http://dch.mty.itesm.mx/cool/.
When you've been named Barbara's Best Bookmark of the Day http://www.shsu.edu/users/std/stdkco/pub2/best.html, you know that CNN can't be far behind. Display all awards, no matter how obscure.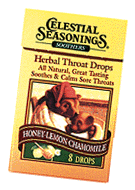 8. GET A REAL CELEBRITY TO ENDORSE YOUR PAGE.
This is hard. So far, Erik Estrada will not return my calls.
9. THINK LIKE A CELEBRITY.
This is the most important aspect of becoming a Web celebrity. Although advertisers claim that millions of people use the Web, only a few thousand ever read a particular Web page on a given day. You are more likely to become famous by writing an editorial in your local paper. To become a celebrity on the Web, it's thus imperative that you forget that your audience is small. You must act and think like you are world-renown. To take on that indifferent air that makes celebrities so attractive, do the following:

Don't answer e-mail.
Make people read a lot of reviews of your site before they can actually see it.
Make graphics of your name huge and appear everywhere
10. ENJOY THE BENEFITS OF BEING A WEB CELEBRITY.
It's hard for me to determine the benefits of being a Web celebrity. Once, I got e-mail from Courtney Love. Oh yeah, I almost forgot. I also got to write this column even though I really don't what the hell I'm talking about.